Our Roasts & Blends
One Pound and Five Pound Packaging
USDA Organic and Fair Trade
USA Certified
We offer Specialty Grade 100% Arabica coffees, grown in the high mountains of Central and South America at the altitudes of 4,000 ft. and above. These elevations create the highly sought after SHB (Strictly Hard Bean ) coffees - slower growth development, creating a nutrient dense coffee packed with flavor.
Thunder Island Coffee Roasters is a Native American owned & operated coffee roasting company, located on the Shinnecock Indian Reservation, Long Island, New York.
We take pride in retaining the 'old fashioned' One Pound and Five Pound bag sizes, forgoing our customers the typical ambiguous packaging volume choices, in turn providing you a clear and informed path to great value and great coffee.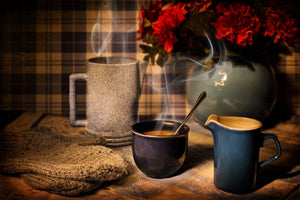 $ 7.95 Flat Rate Shipping
Free Shipping on orders of $65.00 and above.
* All orders processed within 24 hours.
SHOP NOW
Flat Rate and Free Shipping Options